For decades contractors have been installing adhered stone veneer so that to the untrained eye it looks good, only to leak into the building envelope and cause massive structural deterioration down the road.
At Best Value Exteriors, we are not just stone installers, we are building envelope experts. Our process exceeds building codes and uses the best technology to achieve a waterproof building envelope. We believe in what architects refer to as "belt and suspenders" engineering. This means that we use multiple layers of protection to prevent water intrusion to the building envelope.
Our Stone Installation & Repair Services Include:
Multiple Layers of Water Resistant Barriers
Flashing of Windows Both Above and Below
Flashing of Roof Terminations and End Dam Application
Kick Out Flashings at Perpendicular Gutter Terminations
Weep-screed Application
Chimney Shoulder Protection
Proper Timing of Mortar Application
Rain Screen Application
Beautiful Stone Application
With the advanced engineering of our stone systems, we can offer a 25 year industry leading warranty which is transferrable to the next homeowner.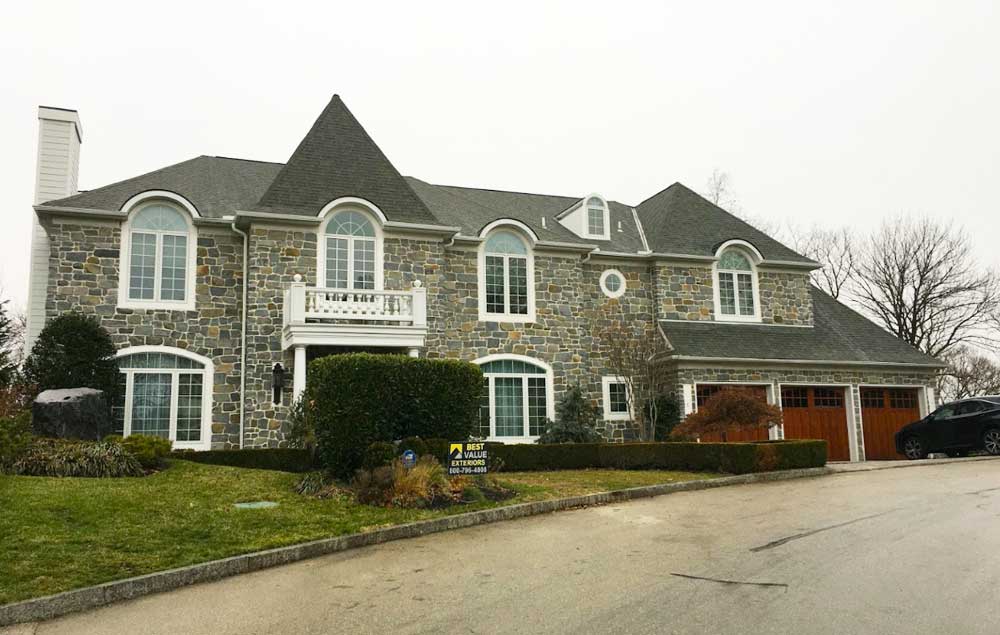 We also offer other services for your stucco clad home.
We can help with Elastometric Coatings, Insulation, Roofing, Windows, and Commercial Stucco & EIFS.
We'll come to your home for a free evaluation.
Our specialists will help evaluate your project and guide you to a beautiful and affordable solution.